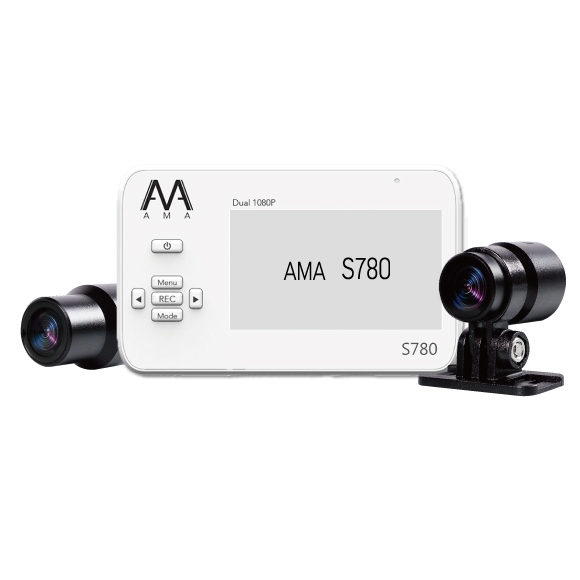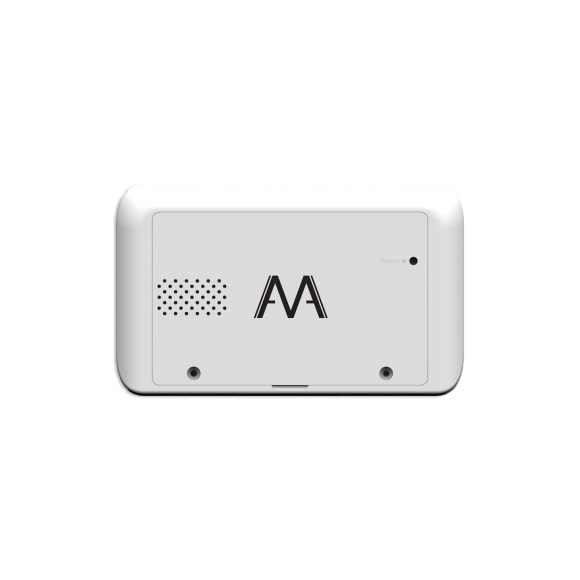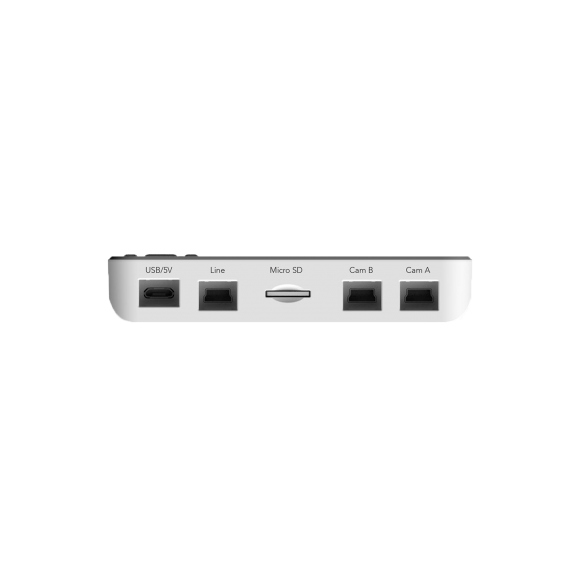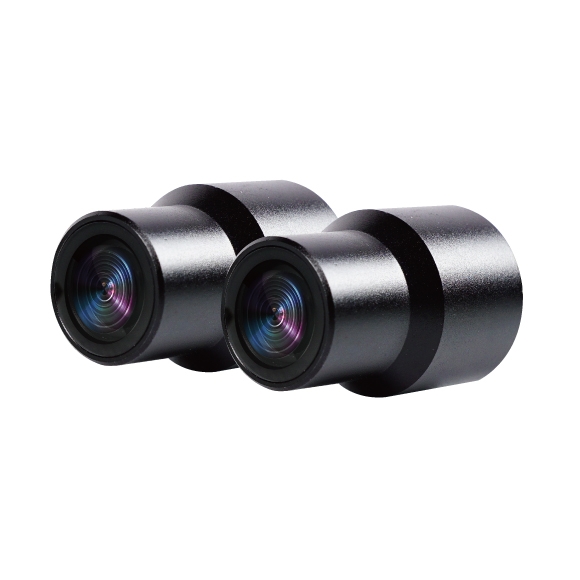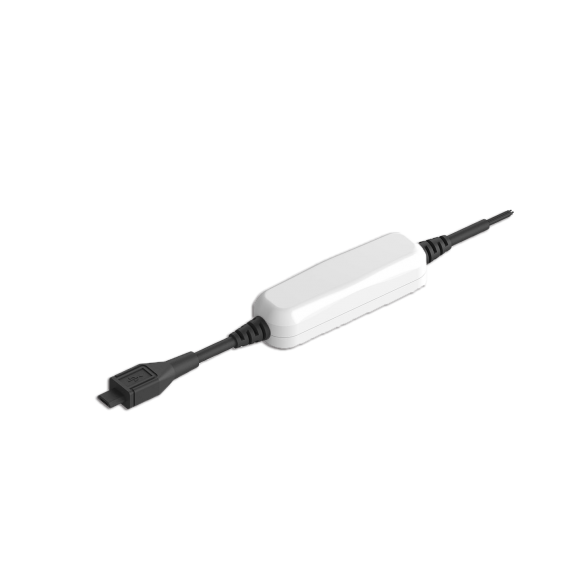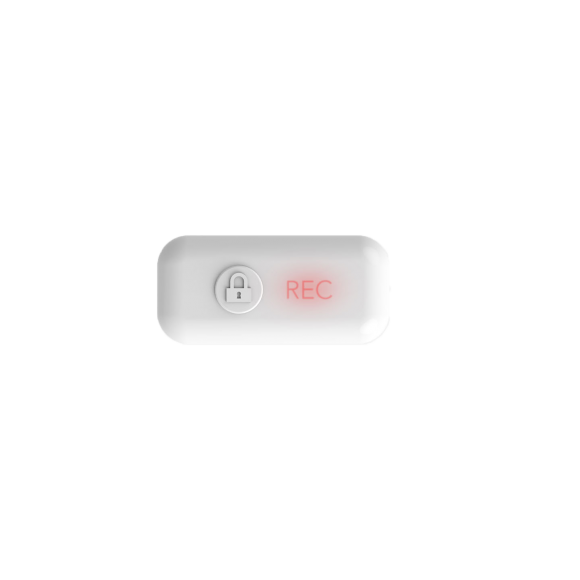 S780 2CH MOTO CAM 1080P
➤ FHD 2CH 1080P
➤ 130° waterproof and ultra wide-angle lens
➤ F2.0 aperture
➤ External mic
➤ File-locking and indicator display
➤ G-sensor for file-locking
➤ Seamless looping video
➤ Micro SD up to 128 GB
➤ 6 layers of glass lens and IR filter
➤ Integrated metal lens made by CNC
Features
S780 2CH fhd moto cam
YOU DESERVE MORE SAFETY !
A new design of FHD 1080P 2CH moto cam had been made by AMA team for a long time.
Its body covered with TEIJIN PC fireproof plastics from Japan, intuitive buttons make operation a piece of cake for users. With unique technology, high definition videos could be recorded night and day.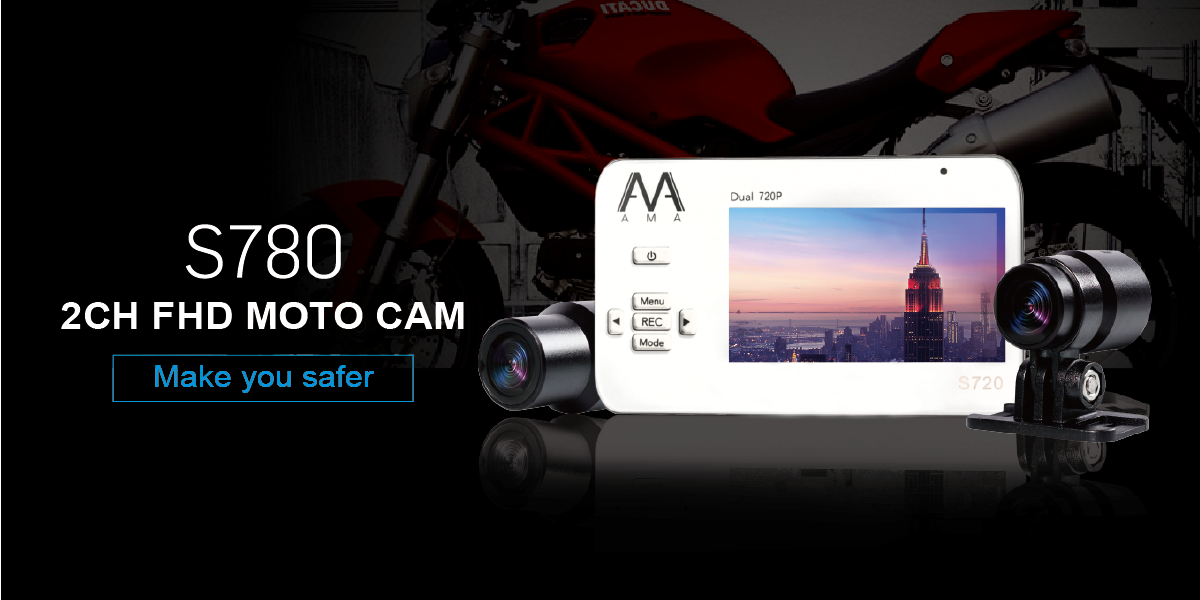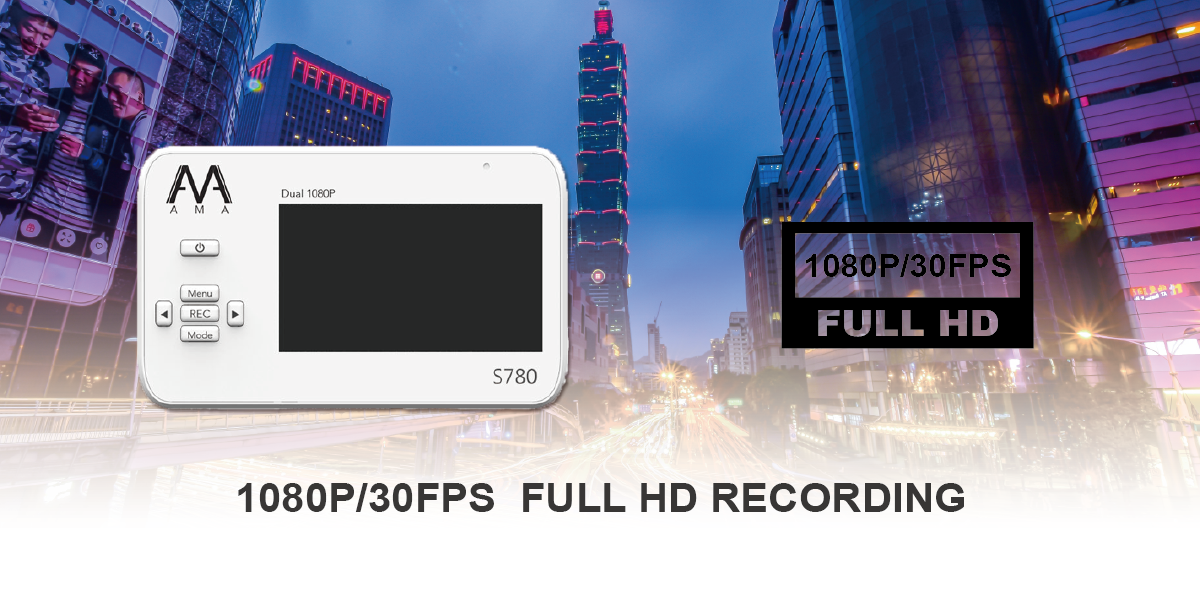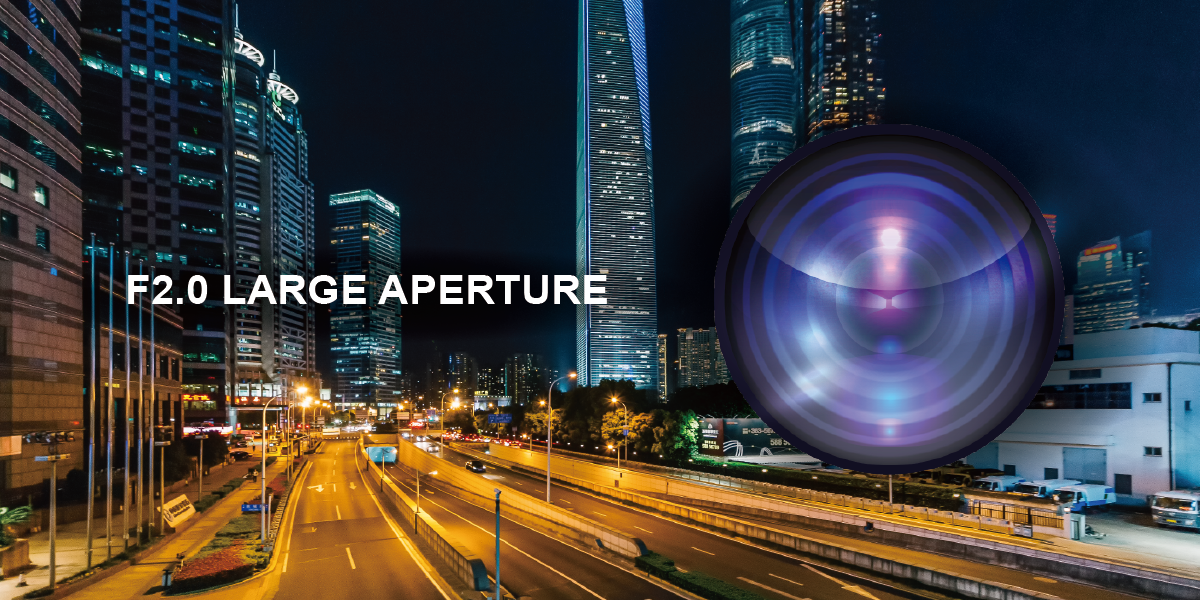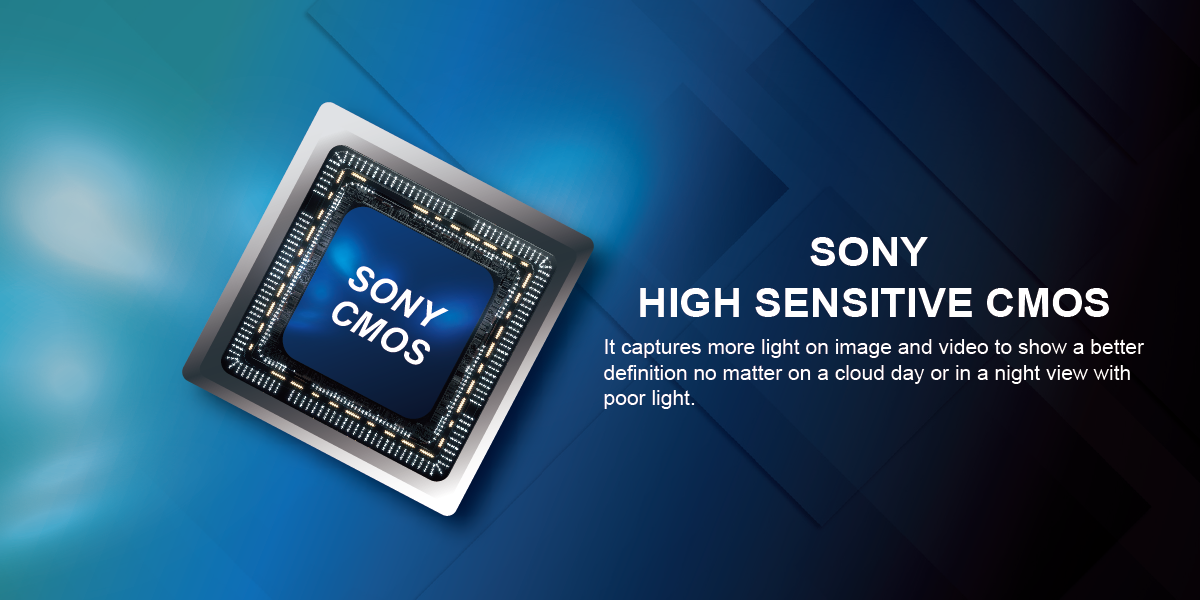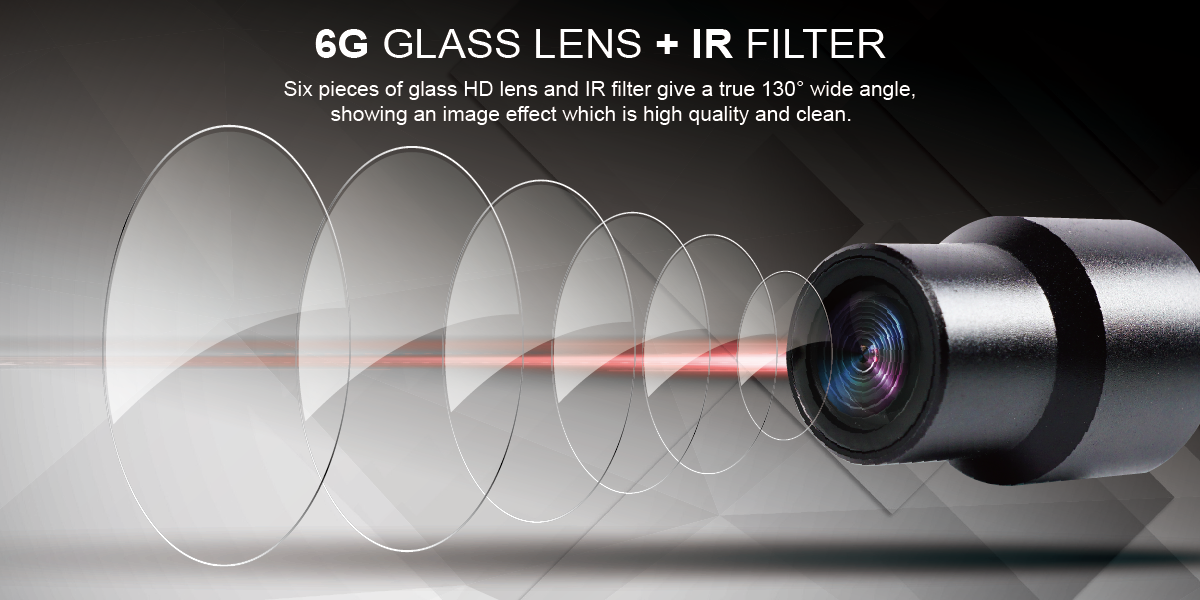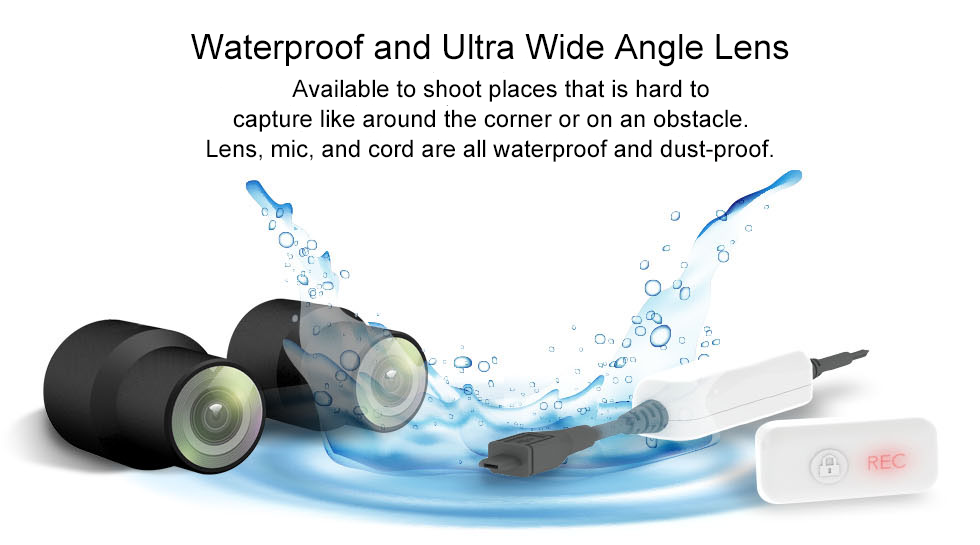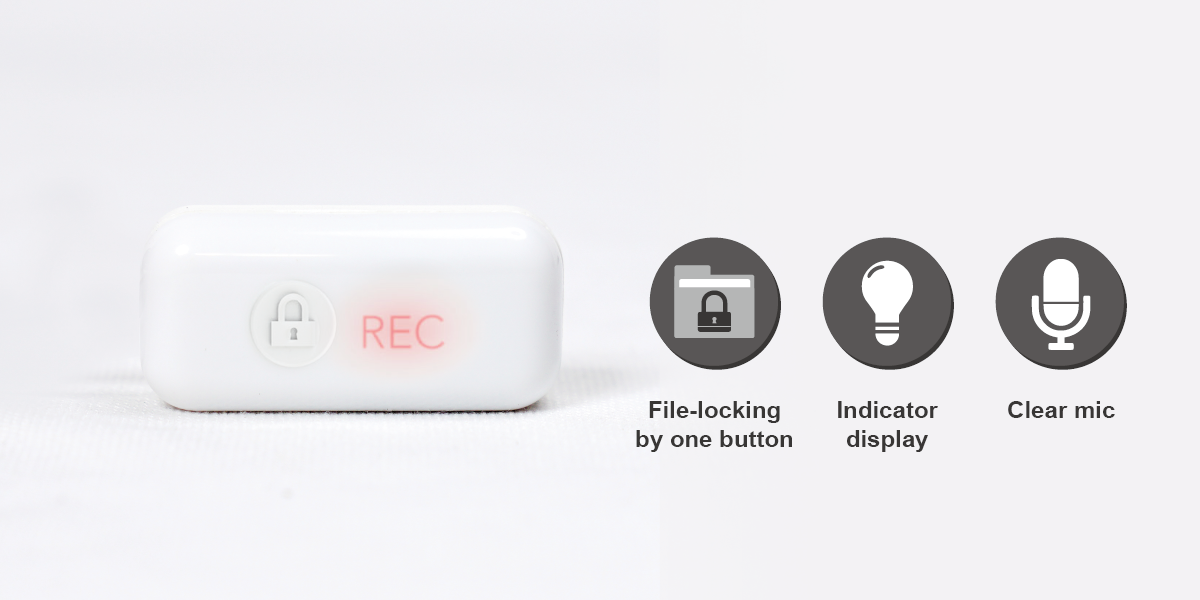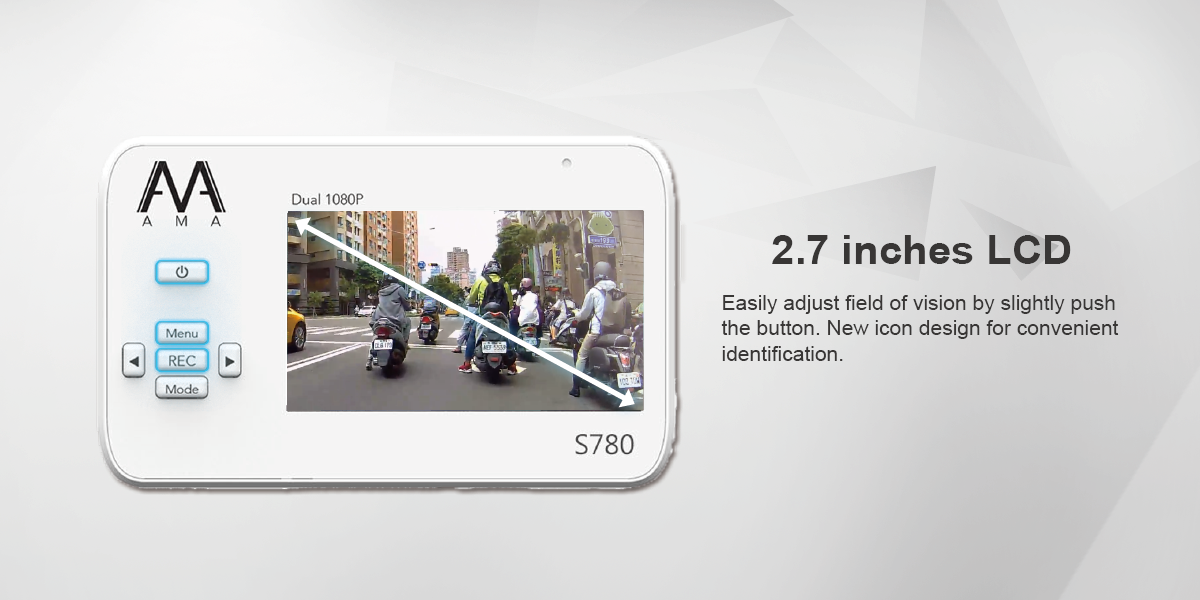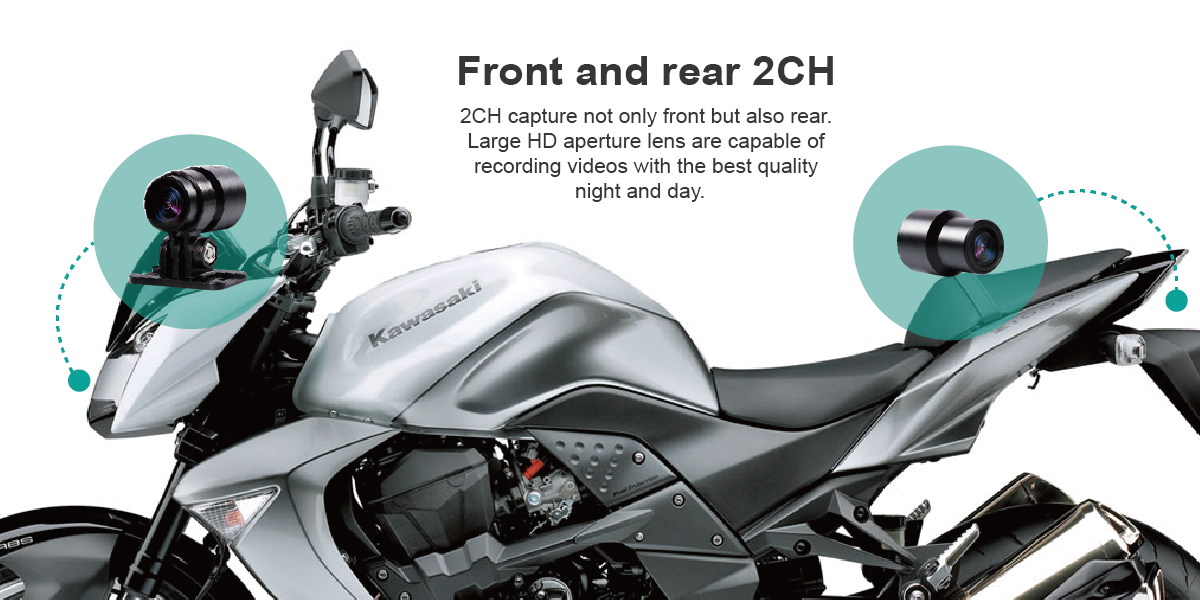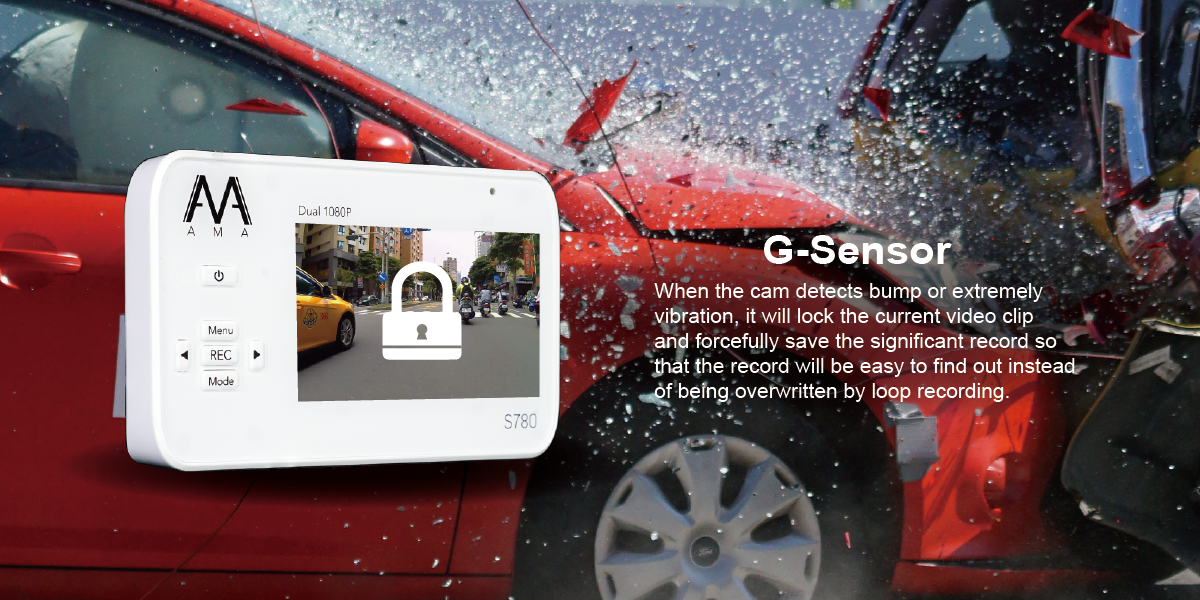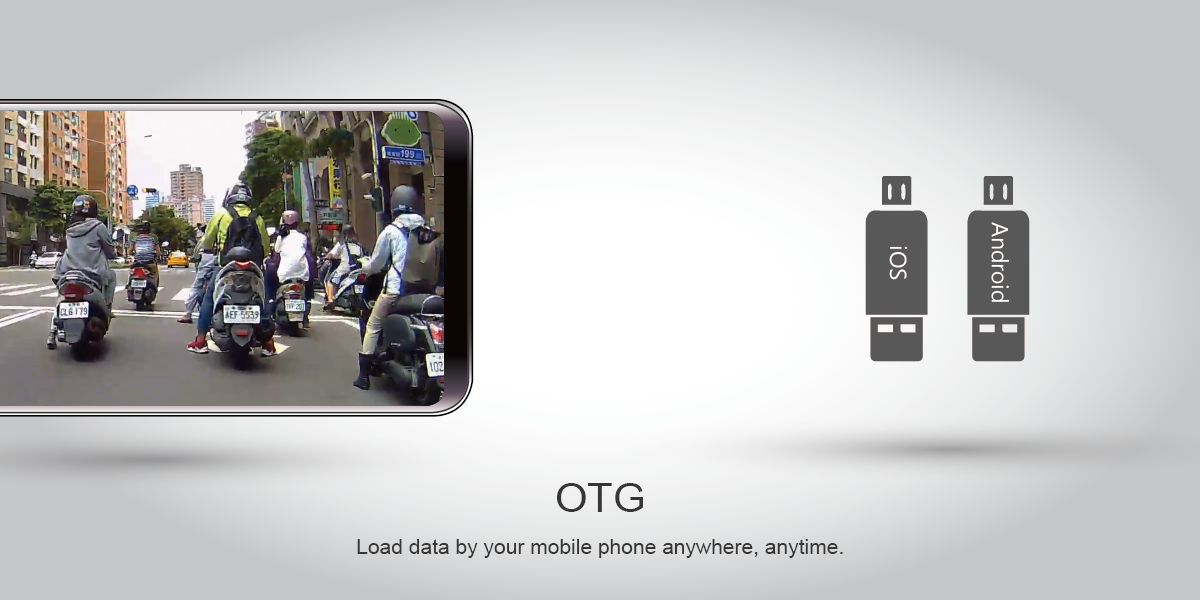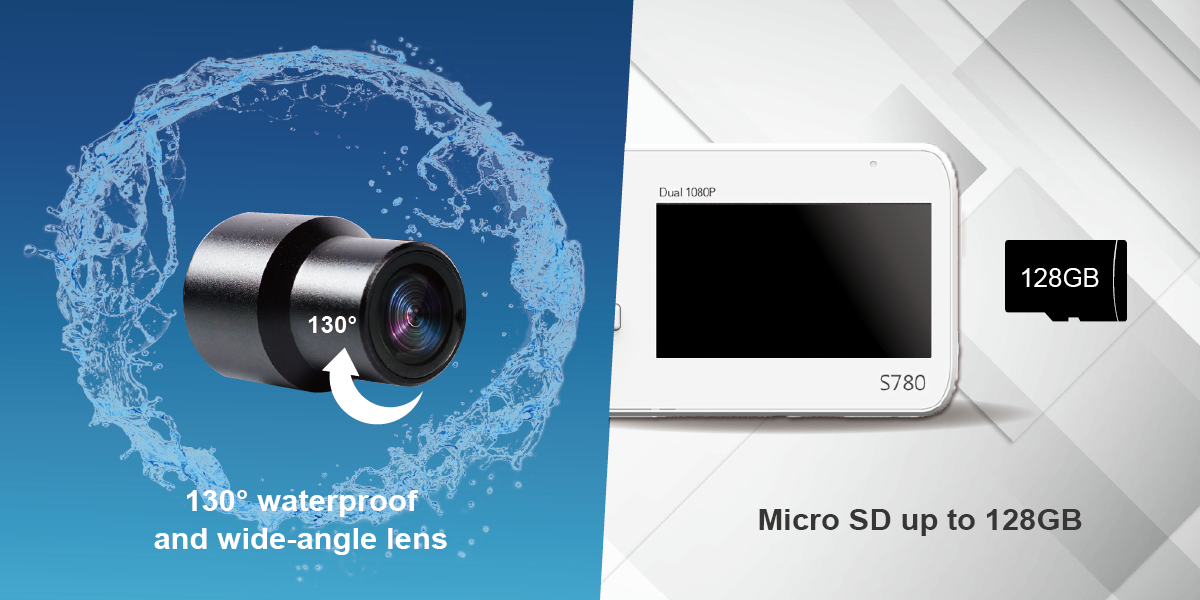 Specs
Professional lens
130° flat wide-angle / 6G + IR filter lens
aperture
F2.0
Film resolution
30fps:camA 1920x1080 camB 1920x1080
Automatic video
Support power-on recording and power-off shutdown
Video format
Dual independent MP4 files
Display screen
2.7 inches LCD screen
Loop video
2/3/5 minutes loop recording and seamless recording
Lock function
Built-in G-Sensor (auto / manual file-locking)
Sound input
External mic with recording and file-locking button
Storage space
Micro SD / 8 - 128GB
Wifi
X
GPS
X
Power supply
Buck line input voltage:12-24V
Power input:5V1A via / micro USB
Built-in 470mAH heat-tolerance Li-ion battery
Dimensions
95.9mm x 58.4mm x 17.9mm
Operating temperature
-20°C~70°C
Other
Videos
S780 CANDID VIDEOS BY USERS(PLEASE TURN THE DEFINITION TO FHD 1080P)
PS. Users' videos shared from published on the internet. If there's an infringement, please let us know.
Interface
host interface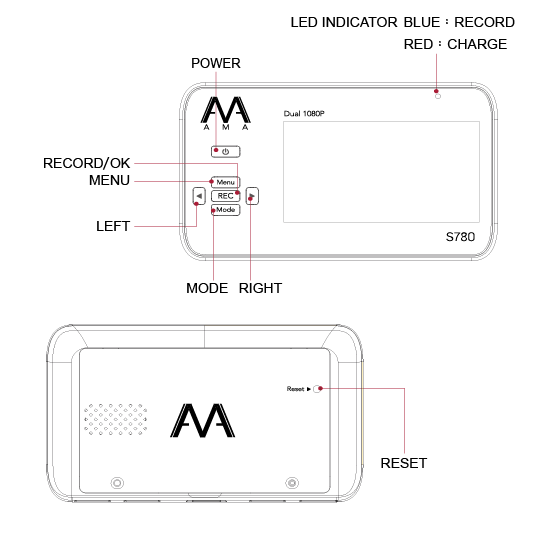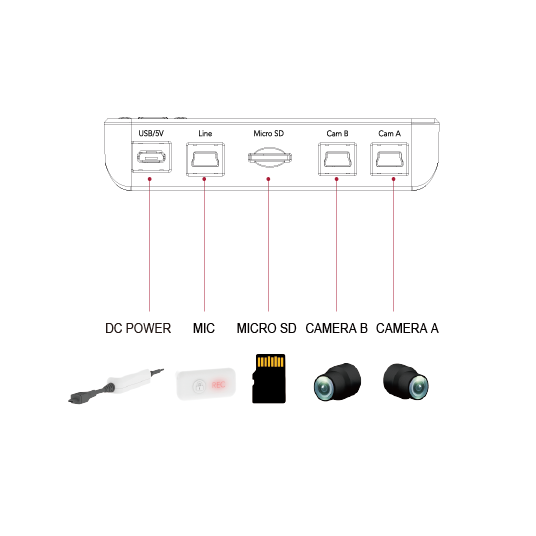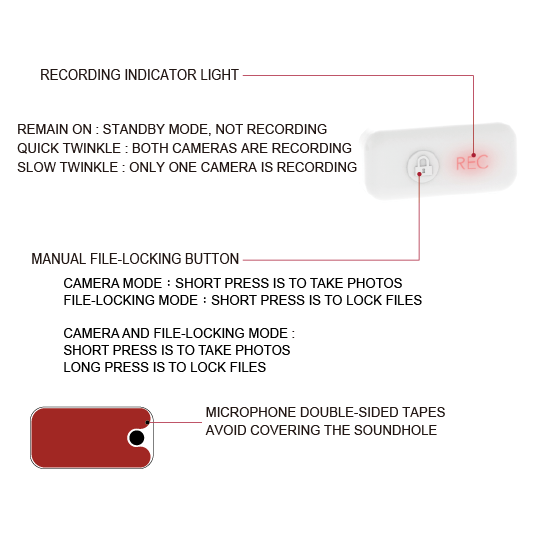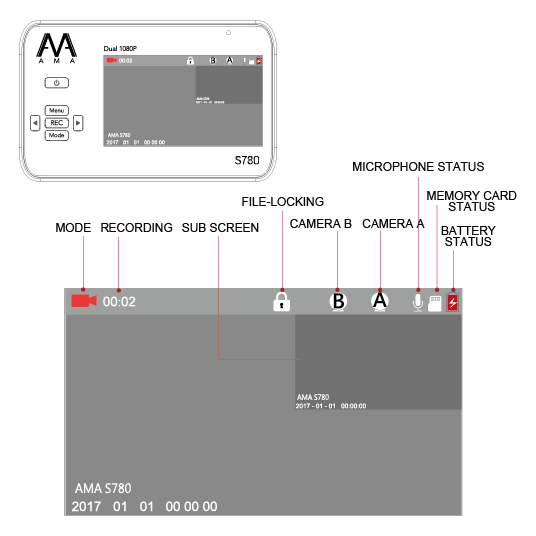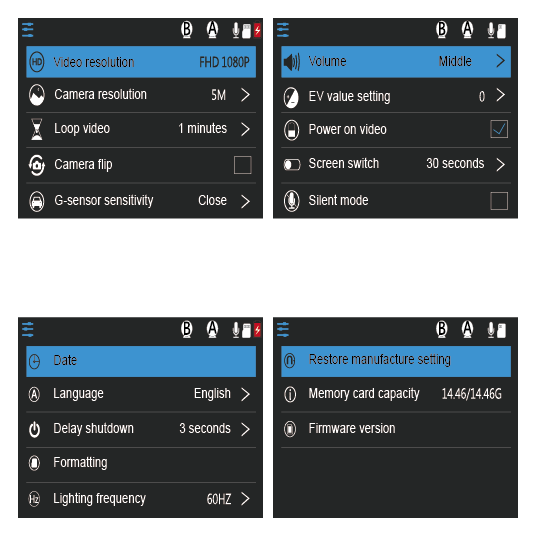 RECORDING TIME OF MEMORY CARD
16G
loop recording about 2 hours
32G
loop recording about 4 hours
64G
loop recording about 8 hours
128G
loop recording about 16 hours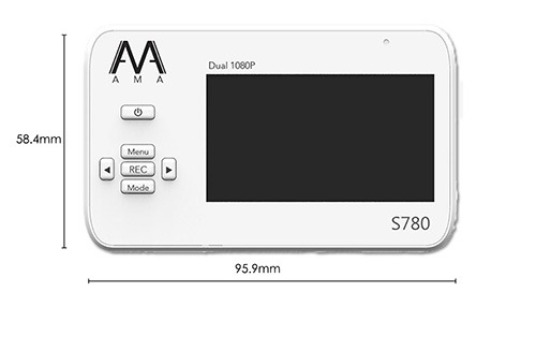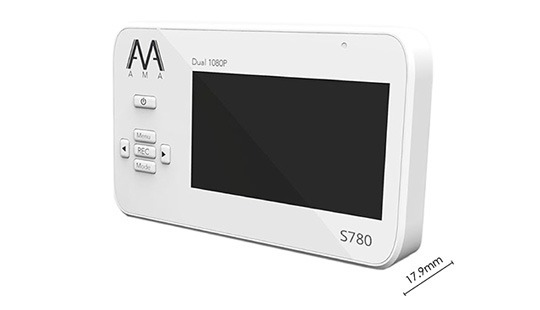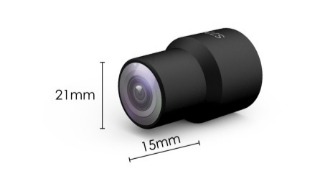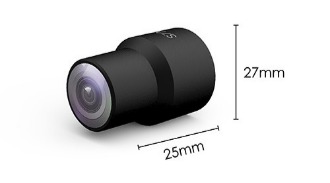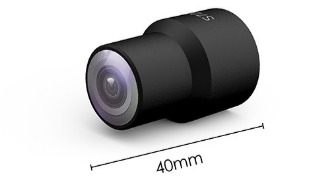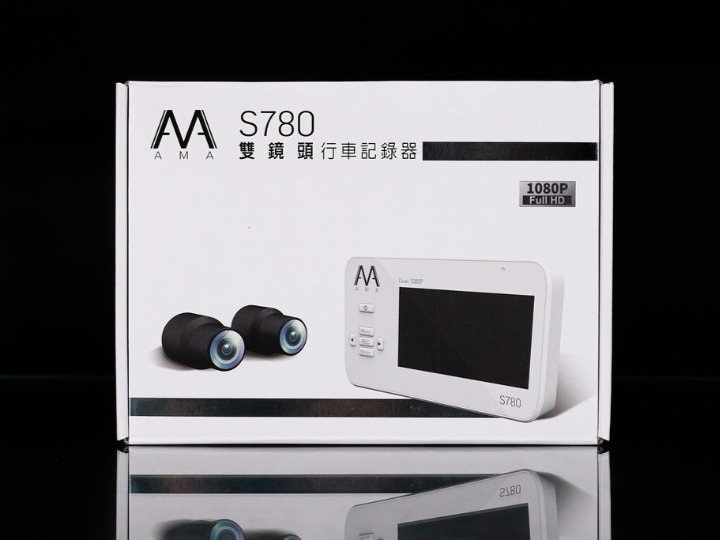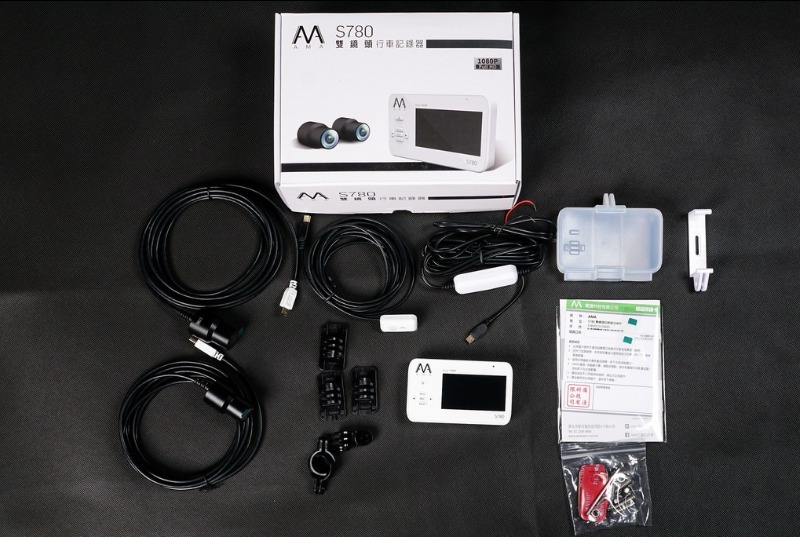 PS. PICTURES FOR REFERENCE ONLY. PLEASE REFER TO THE ACTUAL PRODUCT FROM OEM. THERE'S NO FURTHER NOTICE.
Examples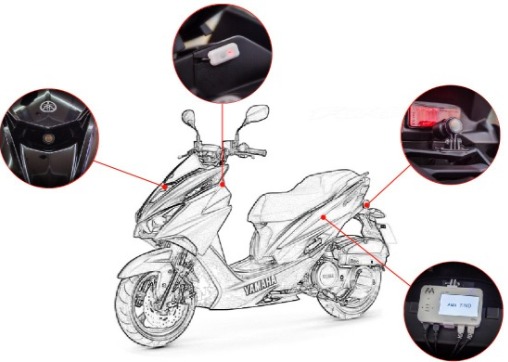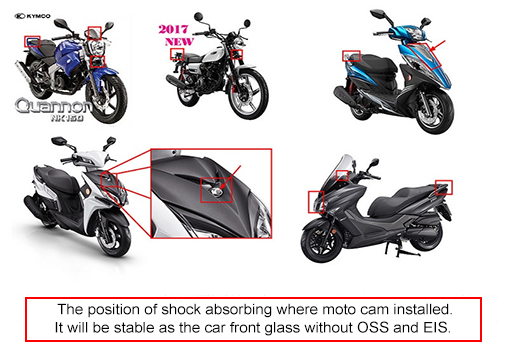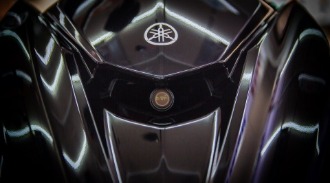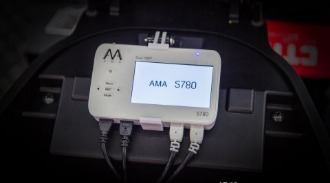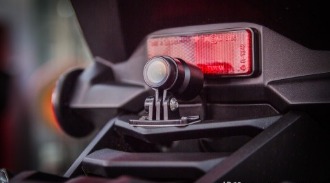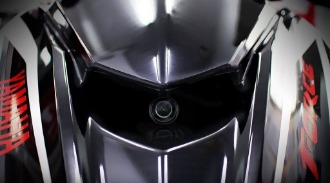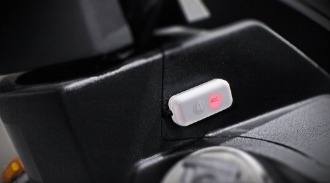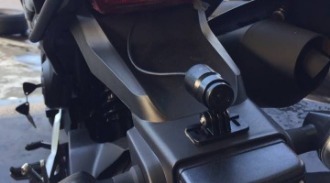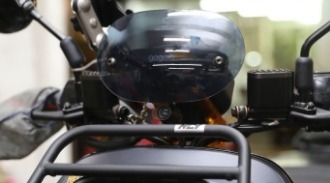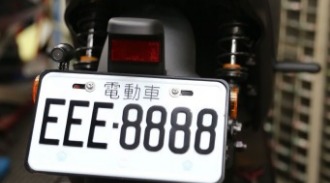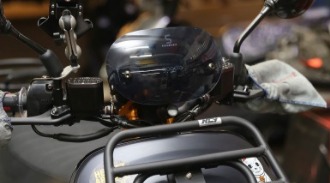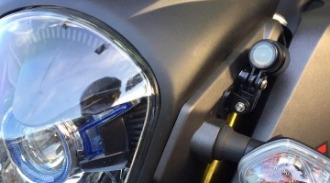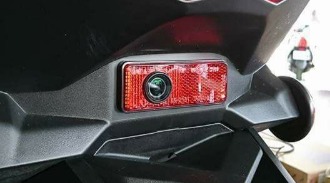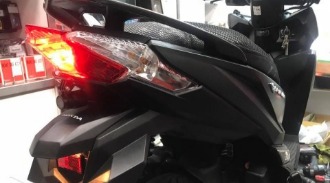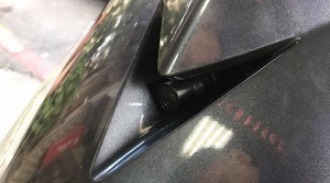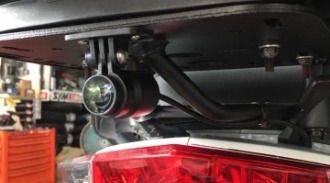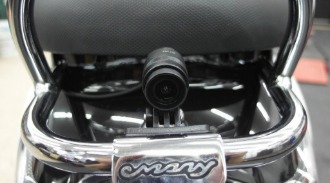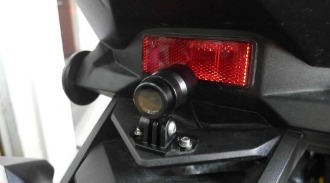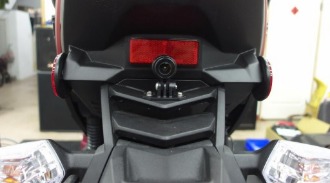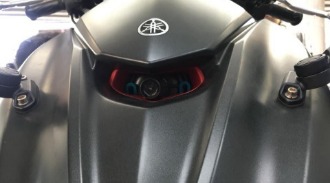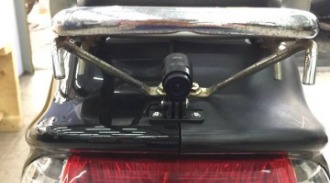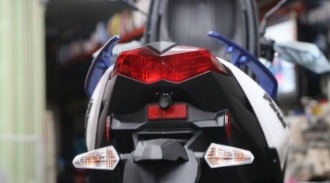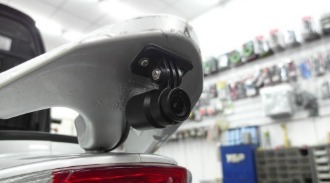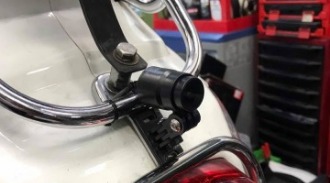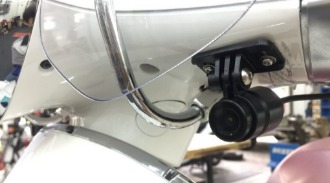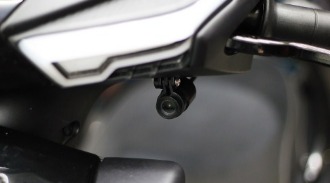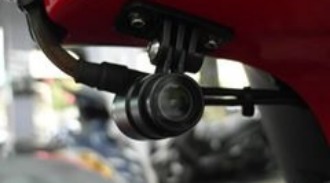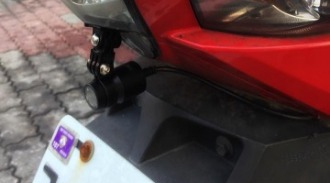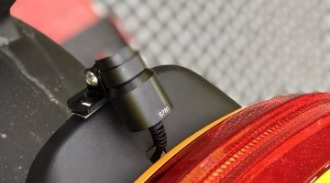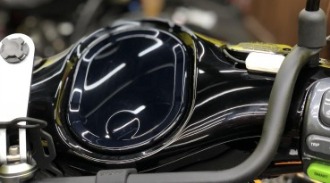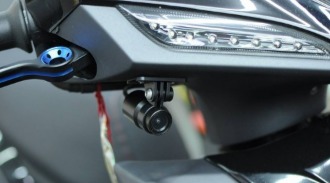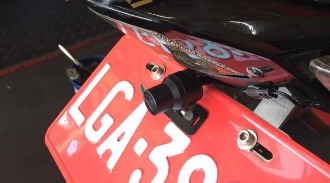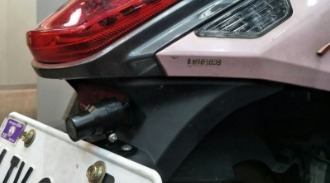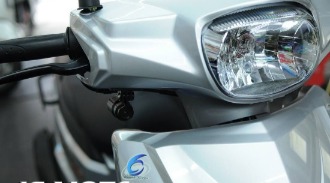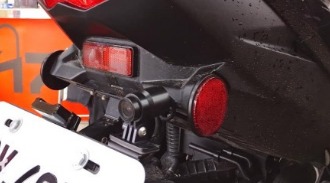 PS. Shared from photos published on the internet. If there's an infringement, please let us know.