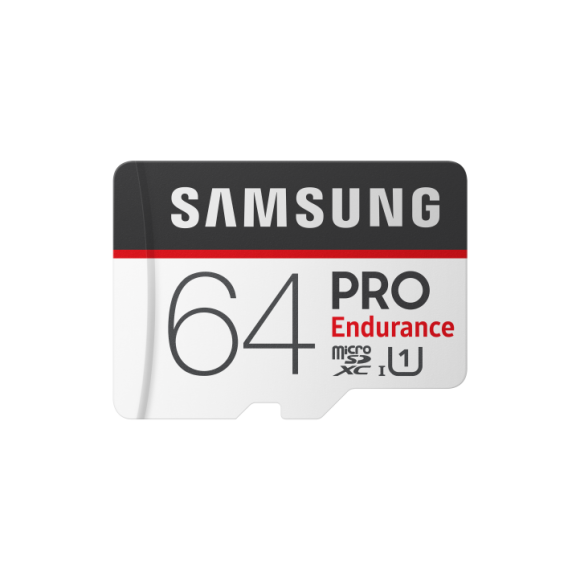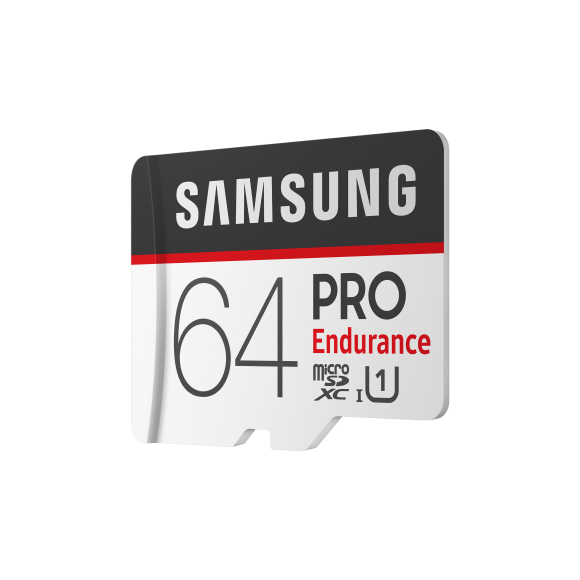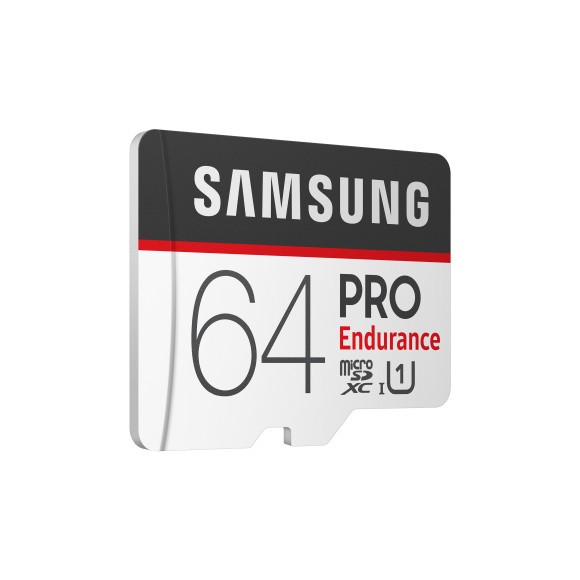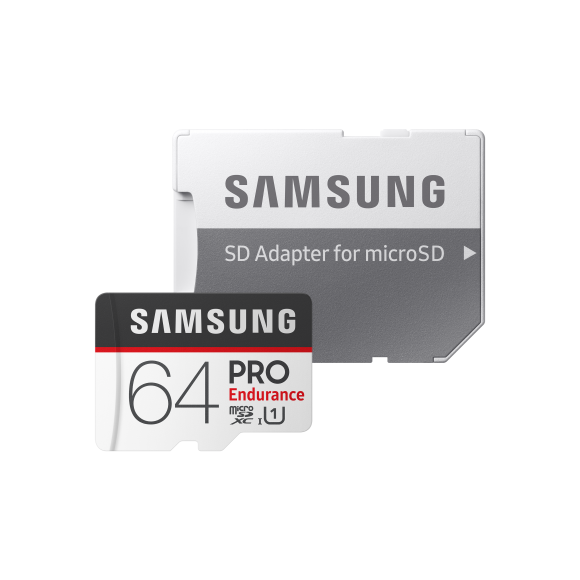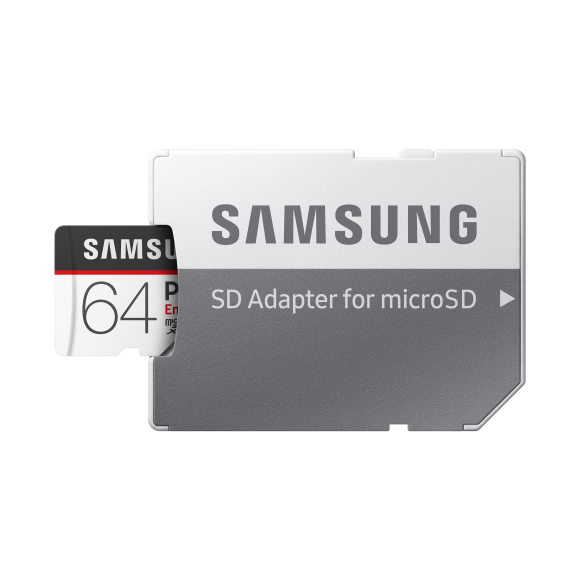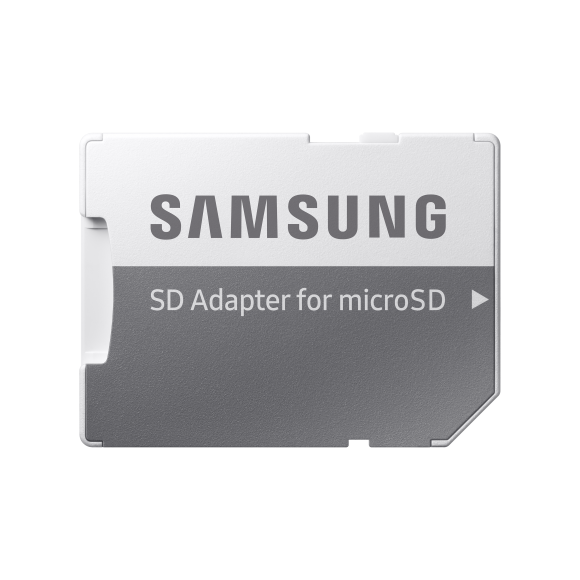 Samsung PRO Endurance highly durable memory card
➤Support 4K ultra and full HD recording
➤Speed of loading up to 100MB/s
➤Constant write speed for 43,800 hours
➤Use MLC flash memory
➤Consecutive recording time is 25 times of the memory card which focuses on transmission speed
➤Waterproof, temperature-proof, magnet-proof and X-ray proof
➤Offer endurance for security surveillance cam and moto cam
➤ Transition card included
Features
Constant recording confidence
Capture the crucial moments. Have confidence in continuous recording.
The Samsung PRO Endurance delivers industry-leading performance sustainable through extreme conditions.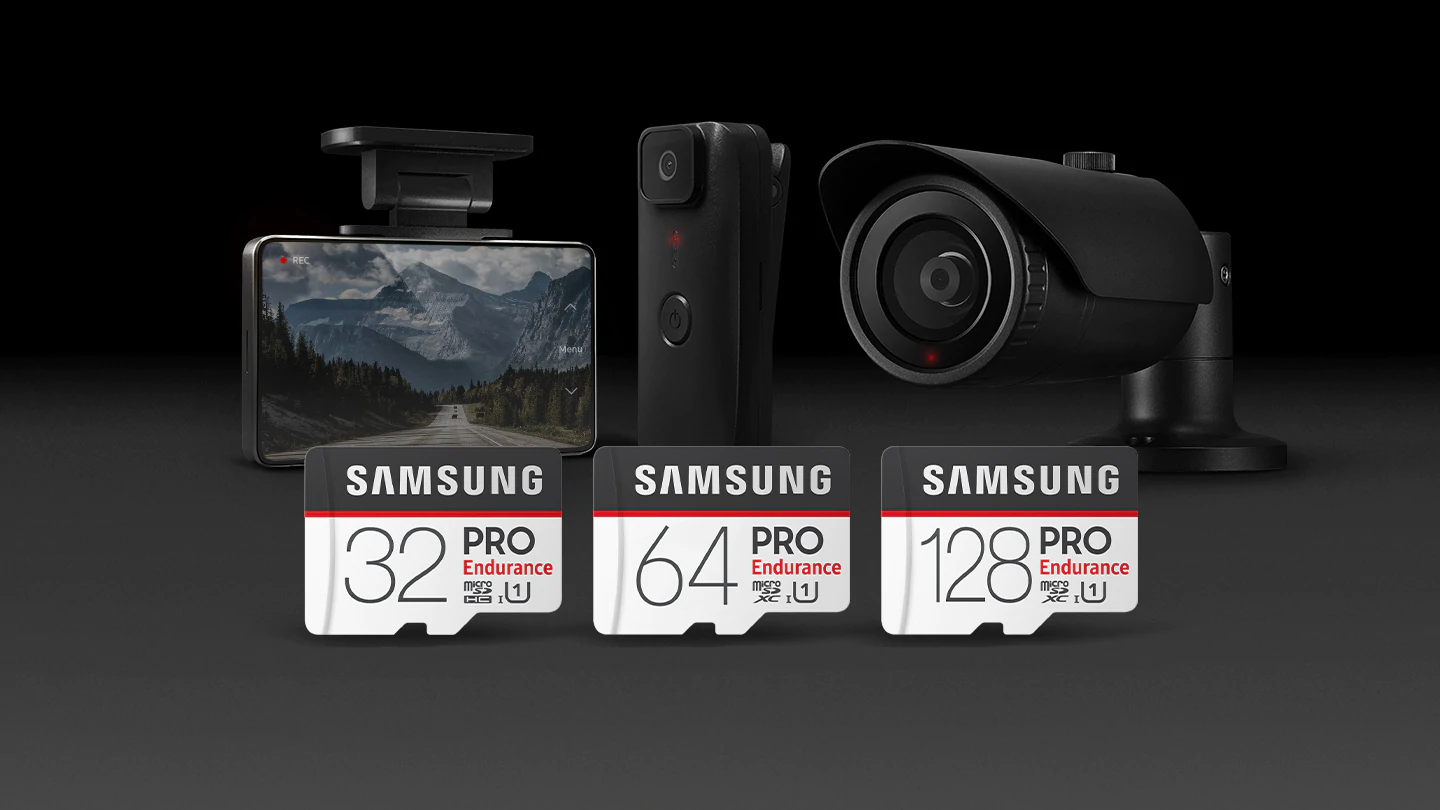 Built to last
Continuous recording up to 25x longer than speed-focused cards gives you long-lasting,
best-in-class enduranceup to 43,800 hours 5 years.The PRO Endurance secures data with an
industry-leading limited warranty up to 5 years andcaptures surveillance footage up to 128GB of storage space.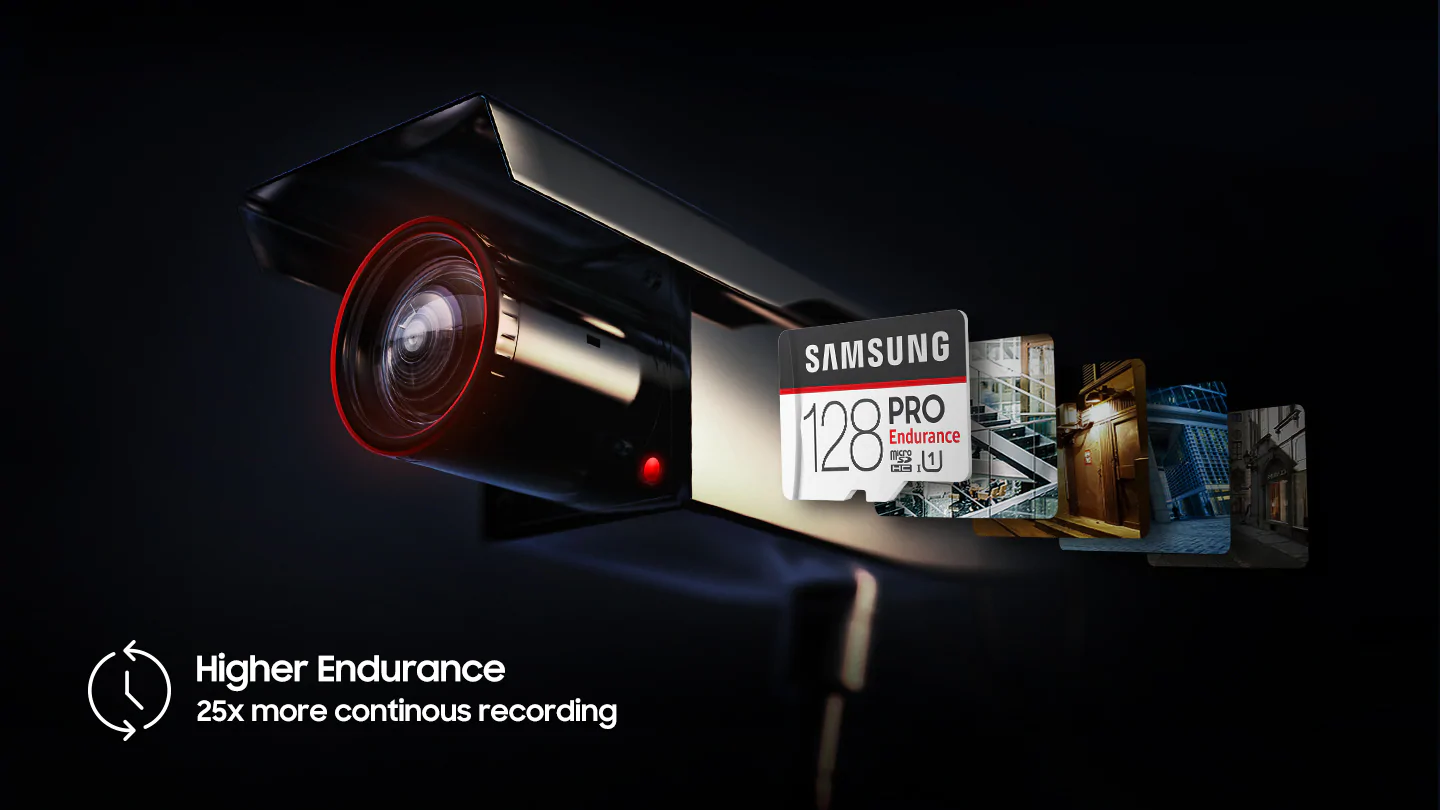 New video monitoring standard
Get maximum endurance for surveillance & security cams, dash cams, and body cams. In the critical seconds of
an accident or emergency situation, a trustworthy card is essential. The PRO Endurance is the
reliable choice for crucial moments and prolonged write-intensive applications.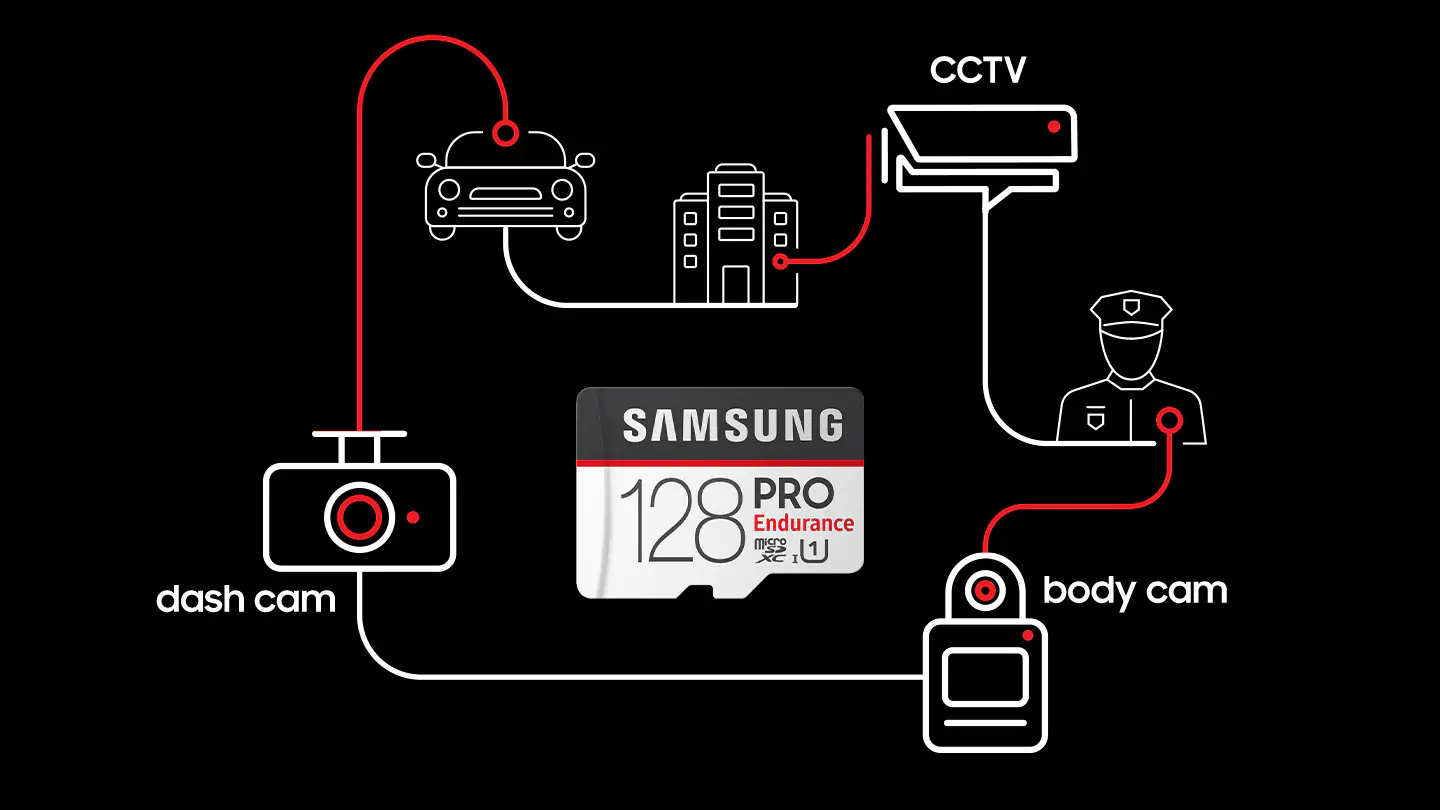 Record and play in 4K & FHD
Supports 4K and FHD in the high endurance segment, offering exceptional resolution to video monitoring.
The PRO Endurance handles large video files quickly and seamlessly with read/write speeds up to 100/30 MB/s.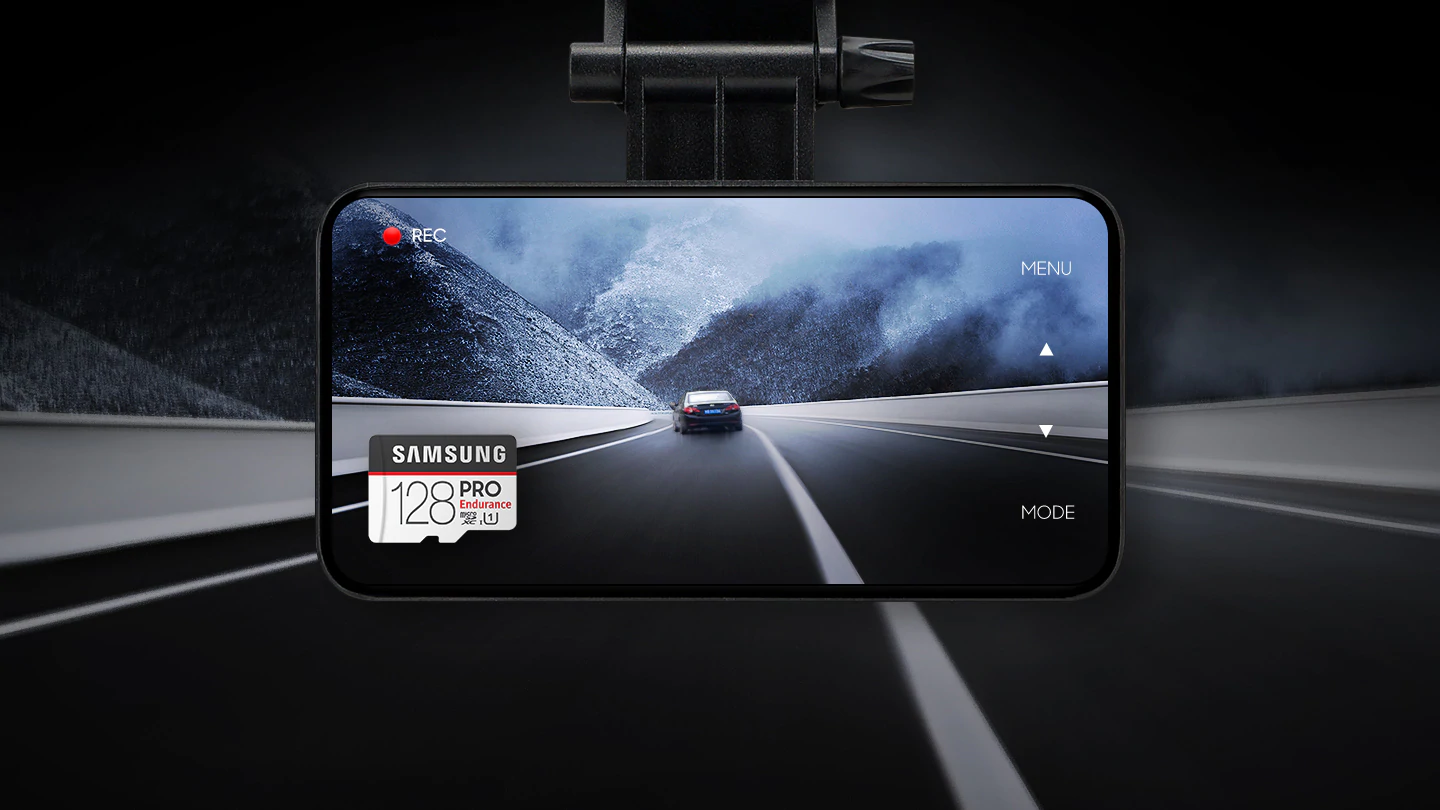 Critical data. Safeguarded.
Stands up to real-world situations. It is rigorously tested with proven resistance to magnets, X-rays, and water
(up to 72 hours in seawater, IEC 60529 & IPX7), and withstands operating temperatures ranging from -25°C to 85°C.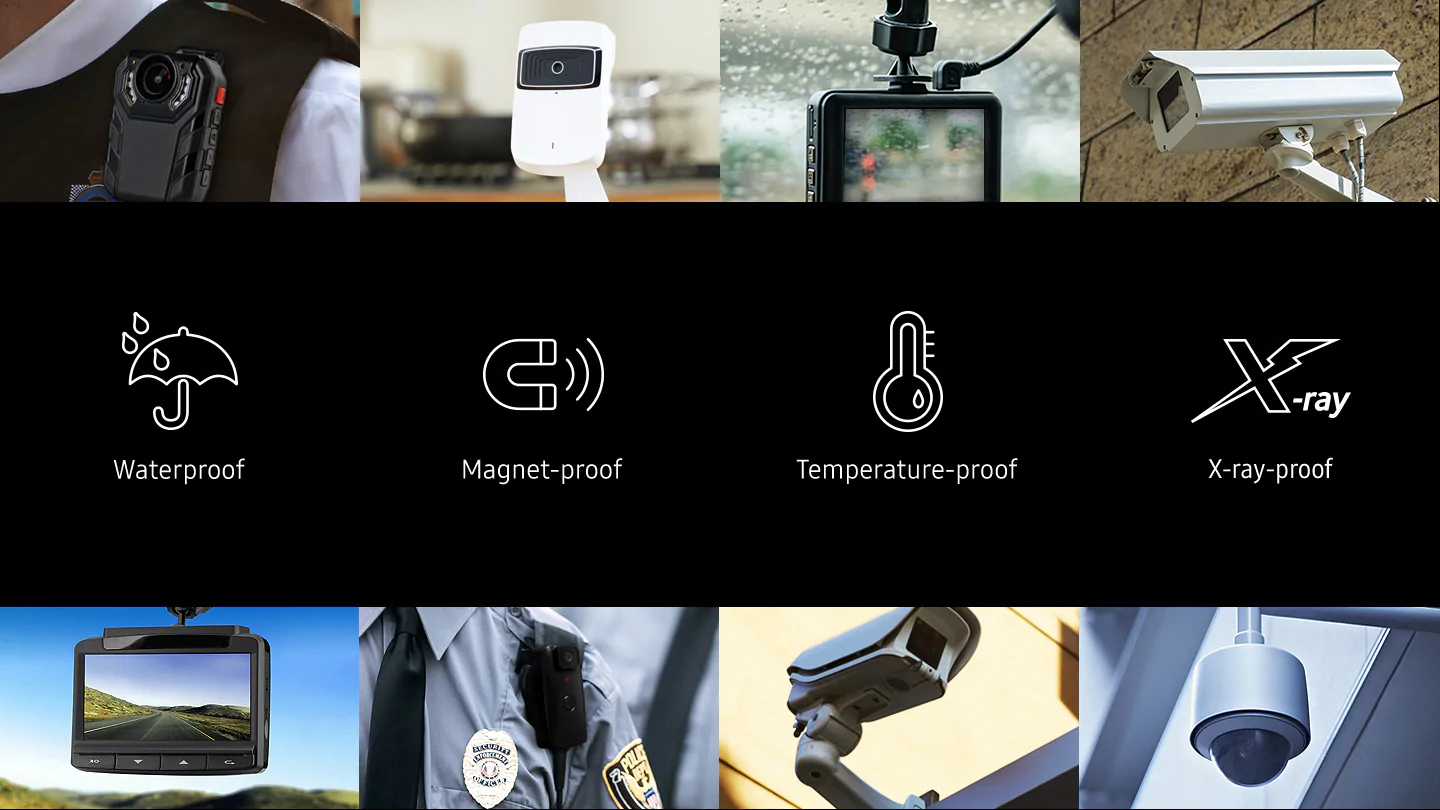 Product specifications
| | |
| --- | --- |
| Professional lens | |
| aperture | |
| Film resolution | |
| Automatic video | |
| Video format | |
| Display screen | |
| Loop video | |
| Lock function | |
| Sound input | |
| Storage space | |
| Wifi | |
| GPS | |
| Power supply | |
| Dimensions | |
| Operating temperature | |
| Other | |